Fun Assessments
Check back often for new and fun assessments that give you a quick snapshot of your resilience.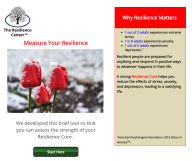 This brief resilience assessment will only take 3 minutes of your time. It measures your personal resilience while teaching you how to lead a more satisfying life. 
Take the Brief Resilience Scale
---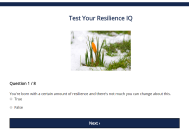 The Resilience IQ Test is not easy to get 100% but you can retake it as often as you like until you do! It will teach you more about what resilience is, and how important it is in your life.