For College and University Students
Helping students discover their callings, respond resiliently to life's challenges, and live authentically as they prepare for productive and meaningful lives.
We can foster individual resilience among your students in order to help them excel in college and beyond.
The Resilience Center can partner with you to:
Measure individual student resilience capacity and supports as a baseline for action.
Prepare your staff to assess, teach, coach, and strengthen student resilience.
Build student employability by actively linking resilient behaviors to desired workplace competencies.
We offer products and services that help college students recognize, build, strengthen, and support their resilience. We use a strategic resilience solution with long term benefits.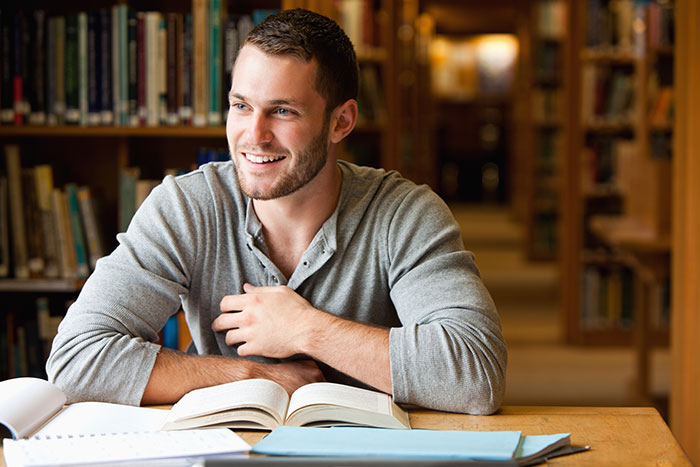 We offer the following resilience products and services for colleges and universities:
We offer a hosted solution for all assessments including the Resilience Scale and the Resilience Supports Scale. Using a hosted solution offers numerous benefits:

You can brand the assessments with your college/university logo.
The assessment is password protected to ensure confidentiality.
Data are stored on a secure server.
The assessments can be administered once or as many times as you would like, which is ideal for pre- and post-intervention assessments, baseline and follow-up assessments.
You can request that different groups within your college/university be kept separate for comparison purposes.
We can customize the assessments for you.
We can analyze the data and provide scorecards, written and oral reports that summarize your data, and offer recommended actions based on the data.



Access to the Resilience Scale and Resilience Profile.


Option to include the Resilience Supports Scale and a Resilience Supports Scale Profile.


A one-day Resilience workshop for staff to assess, teach, and coach for student resilience.


Option to purchase the Resilience Coach's Guide that provides additional ideas for coaching students toward more resilience.


Option to purchase the book True Resilience for detailed information about the Resilience Core and the Resilience Supports. This book would also be excellent as a textbook for students in counseling, psychology, social work, nursing, and other disciplines interested in understanding and applying resilience in their work and studies.


Option to purchase hourly consulting services from us to help you measure resilience and/or incorporate resilience building programs in your college/university.
Other considerations for helping students recognize, build, and strengthen their resilience include the following:
Because the first six to eight weeks of school are critical to success, the Resilience Scale, Resilience Profiles, and the True Resilience book could be recommended to students as soon as they arrive on campus.
The True Resilience book would be an excellent textbook for students enrolled in counseling, psychology, nursing, social work, and other professional programs of study.
Resident hall advisors (RAs) could participate in resilience building exercises using the True Resilience book during their orientation program before students arrive on campus. They would learn how to be more resilient personally as well as learn to help students under their supervision learn to grow and strengthen their resilience as they begin their college studies.
How do we measure resilience in college students?
Resilience Scale (2.0) – We measure resilience using the 25-item True Resilience Scale for individuals 18 years and older. This assessment measures the resilience core characteristics and has solid reliability and construct validity support.
Resilience Supports Scale – We measure four important healthy lifestyle behaviors that support and strengthen the Resilience Core (Engagement, Connections, Self-Care, and Balance).
Why resilience for college students is important
Attending college can be stressful for most students. A study from the American College Health Association reported that 75 percent of students are stressed, nearly all say they are anxious, and a quarter say they have been so depressed, sad, and hopeless in the past year that they can't function. Moderate to severe stress is associated with depression, anxiety, alcohol abuse, exhaustion, and in some instances, suicide. 1
Common sources of stress for students include the following:
Fearing they are not smart enough for college
Dealing with greater academic demands than encountered in high school
Being on their own and making decisions about spending time and money
Meeting new people and wanting to belong and be socially accepted
Becoming more aware of sexuality
Missing family and friends and feeling lonely
Learning to say "no" and limiting or controlling the use of alcohol or other drugs and tobacco
We have learned that college students with greater resilience:
Live with purpose and meaning
Choose actions based on values and beliefs
Have perseverance and finish strong
Act with self-confidence and courage
Respond to stress and anxiety in healthy ways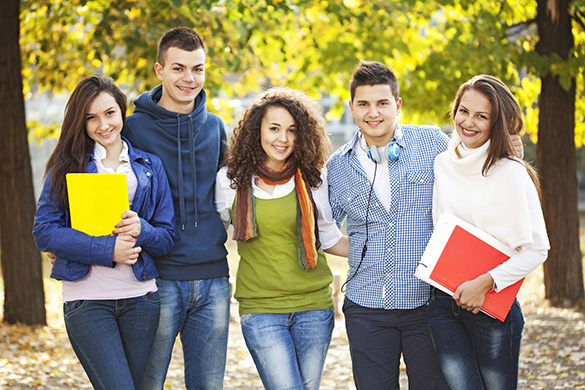 1 Arthur Levine and Diane R. Dean, Generation on a Tightrope: A Portrait of Today's College Student (San Francisco, CA: Jossey-Bass, 2012).