Gail Wagnild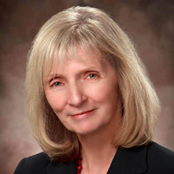 Gail Wagnild, RN, PhD is the Founder of The Resilience Center. She provides resilience measures for all settings including primary and secondary schools, colleges/universities, organizations of any size, clinical settings, and for coaching and counseling practices.
Her measures are highly reliable and valid and have benefited more than 3 million users. They have been translated into more than 45 languages. Several hundred publications from researchers around the world are strong evidence of the application and accuracy of these resilience measures.
She has worked with many researchers, organizational leaders, and student researchers from 150 countries to select and administer the best resilience measure for the project. Her research on resilience spans 25 years and she is a recognized expert in the study of resilience.
Gail has Nursing and Social Work degrees, a master's degree in Community Psychiatric Nursing, and a doctorate from the University of Texas at Austin in Nursing Research and Evaluation. Before she started The Resilience Center, she was a faculty member in several universities including The University of Washington in Seattle, WA, Montana State University in Bozeman, MT and Incarnate Word College in San Antonio, TX.
She is the author of many research publications and True Resilience published by Cape House Publishing in December 2014.