Meet Our Team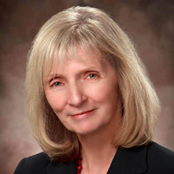 Gail Wagnild, RN, PhD - Founder and CEO
Gail has studied and taught resilience for 25 years. She has degrees in social work and psychiatric nursing and a PhD from the University of Texas at Austin in nursing research and evaluation. She has worked as a clinician, faculty in university settings, and as a research and evaluation consultant. She is the  author of the popular Resilience Scale (2.0), Resilience Profile™, Resilience Supports Scale™,  Resilience Scale for Children™ (RS10), and author of the book True Resilience: Building a Life of Strength, Courage, and Meaning, as well as many articles and book chapters on resilience. 
Jean M Wallace, ME – Senior Consultant, Youth Programs
Jean holds a Master of Education degree from Emporia State University in Kansas, and has twenty years of experience in education and counseling. She has been working for the last three years with The Resilience Center to develop a cutting edge and research-based curriculum to teach youth how to choose and build a resilient life. Jean brings years of experience empowering youth, teaching and counseling youth and families, along with her writing abilities to the creation, promotion, and training of True Resilience for Kids.