Tools for college student resilience building programs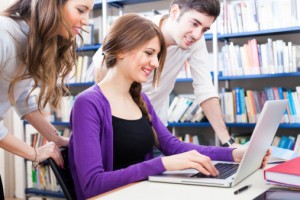 Are you are looking for a reliable and valid resilience tool to:
Determine baseline resilience levels prior to a resilience building initiative?
Measure before and after differences in resilience scores?
Use as a starting place for resilience building interventions?
We offer the original 25 item Resilience Scale and the 14-item RS14 that can be easily incorporated into your assessment package. They are quick and easy to complete, proven measures and accurate.
Once you purchase a licensing agreement to use either of these scales, you will not only have access to an outstanding resilience measure, but will also receive the detailed User's Guide so that you have everything you need to analyze and interpret your results.
A free and extensive Bibliography for the Resilience Scale and the RS14 is on our website.
Also, you might refer to an excellent publication by Aiena, Baczwaski, et al. (2015) entitled "Measuring resilience with the RS-14: a tale of two samples" in the Journal of Personality Assessment  https://www.ncbi.nlm.nih.gov/pubmed/25257682.
We also offer an online Resilience Assessment that measures the resilience core (25 items) and the resilience supports (25 items). This is a comprehensive assessment that not only looks at resilience characteristics, but lifestyle practices that support or undermine resilience.
Upon completion, a detailed and personalized resilience profile is immediately provided to the respondent.
If you would like to purchase a licensing agreement for the Resilience Scale click here.
If you would like to purchase a licensing agreement for the RS14 click here.
If you would like more information about the online Resilience Assessment or would like a guest pass to try it out for yourself, please Contact Us.