True Resilience: building a life of strength, courage, and meaning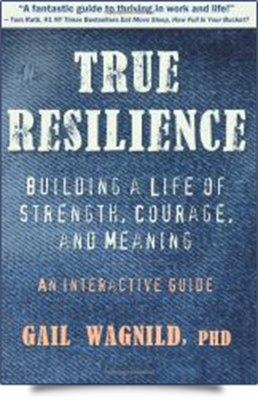 True Resilience is the definitive book on resilience.
"Filled with practical ideas and the latest research. True Resilience is a fantastic guide to thriving in work and life!"
- Tom Rath, #1 NY Times Bestsellers Eat Move Sleep and How Full Is Your Bucket?"
You will learn:
What resilience is, and why you want to be more resilient 
How to measure your own resilience
How to embrace the five core characteristics of resilience
How to build and support your resilience using exercises, brief checklists, and hundreds of ideas that work
How others have overcome obstacles and thrived in the process
The four rules that will help you live your very best life
How to deal with anything that life dishes out
How to live a healthy, productive, rewarding life, true to your potential
Buy here:
Read a chapter Click here