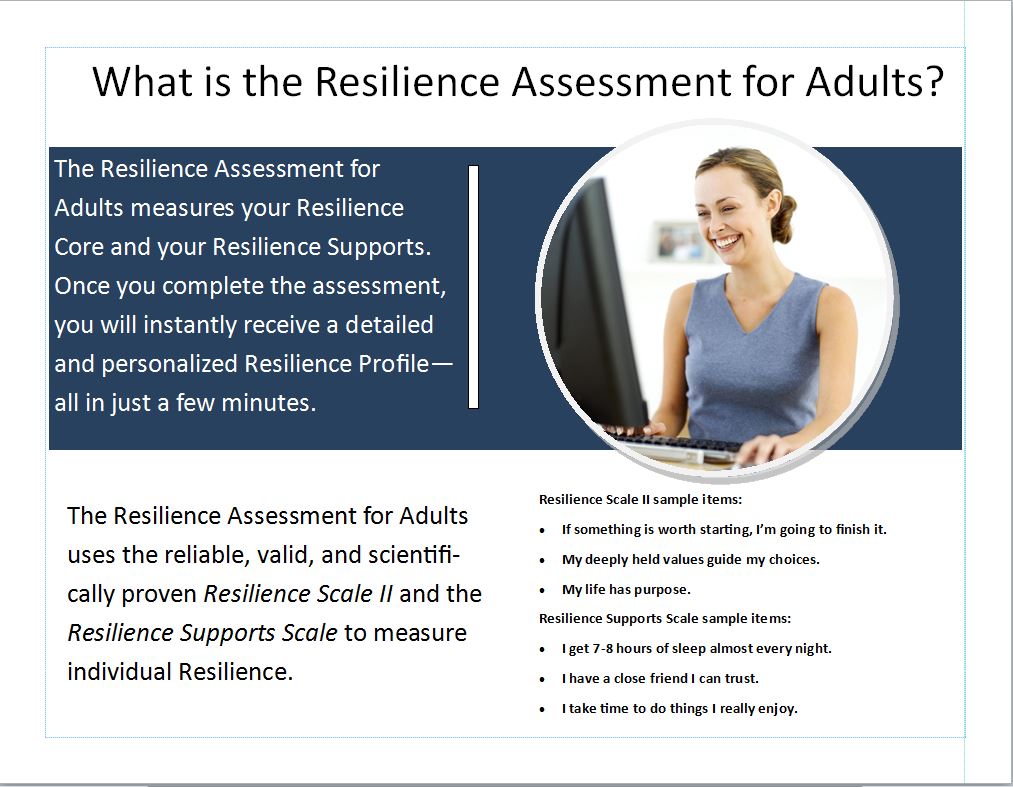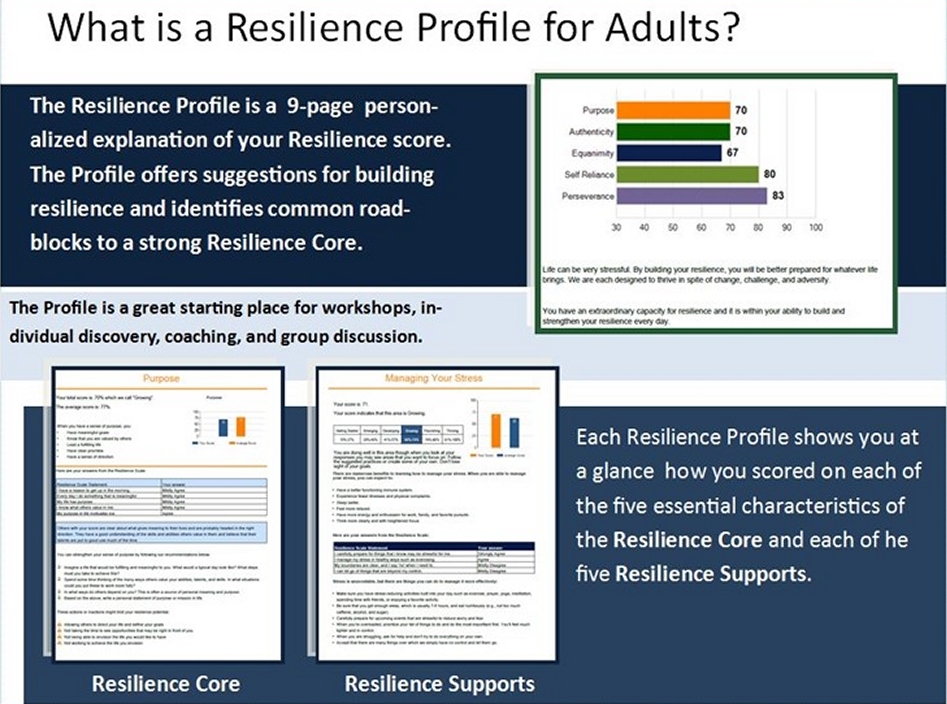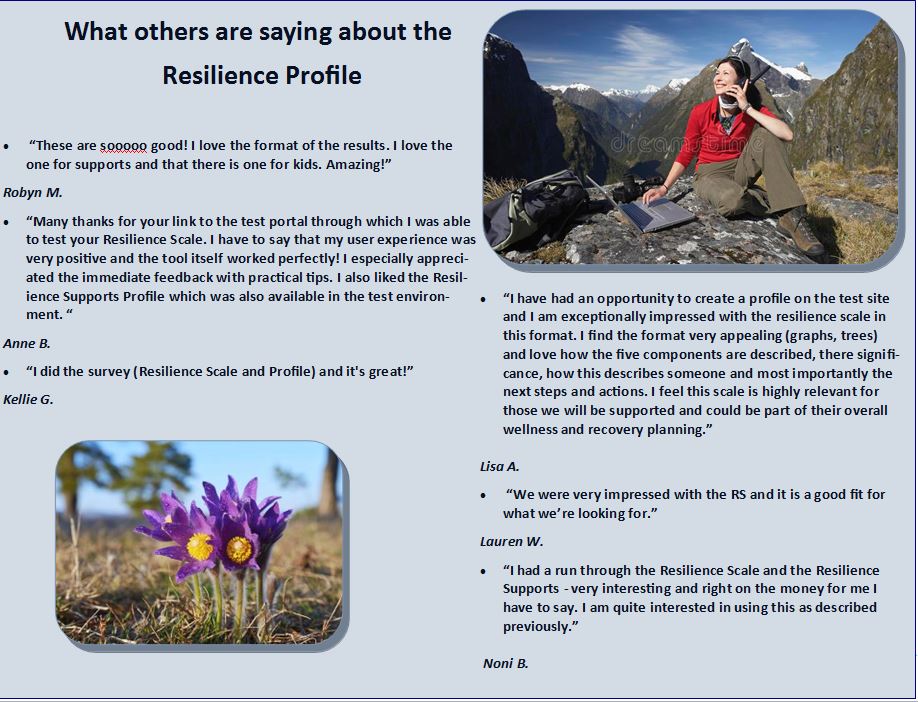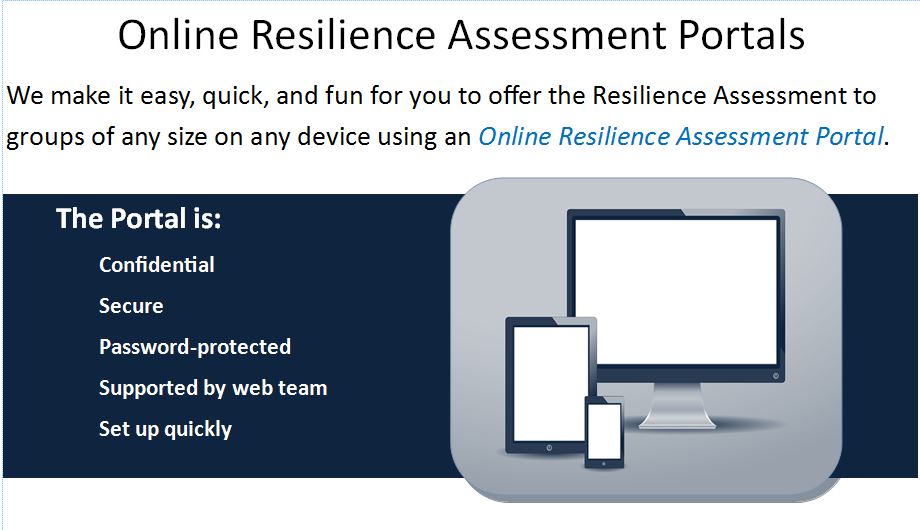 Try it before you buy it!
We can set up your Portal right away for you to try. We will give you five free licenses so you can try out the Resilience Assessment for yourself and have other key decision-makers take it, too.
Please contact us about setting up a portal for you.