For Middle and High School Students
Helping children reach for their dreams, respond resiliently to life's challenges, and recognize that they are unique and valuable.
The Resilience for Middle and High School programs grew out of a demand to develop and test high quality programs to build and strengthen resilience for youth ages 12 through 18. Through our research we have learned that we can teach students to recognize, build, and strengthen their resilience core and put it to work in their lives. Our results indicated that students were able to experience greater academic success, were better prepared to deal with rejection, failure, and anxiety, and practiced healthier lifestyle behaviors following the intervention.
Our Resilience for Middle and High School programs help students identify and develop their abilities and unique talents, work toward goals that are important to them, and learn good decision making skills. They discover different ways of keeping things in perspective and practicing optimism. They learn how they can depend on themselves and others can depend on them, leading to self-confidence. They learn to appreciate themselves as unique, irreplaceable, and precious.
Please view our brief slideshow.
Why Resilience for youth is important
Children experience stress and adversity for many reasons. The years that some children spend in middle and high school can be very stressful as a result of academic expectations, new social situations, bullying, and in some cases, abuse. These are years that can be filled with anxiety and uncertainty. It is not uncommon for students to be overextended with expectations to join everything, to excel in many areas in order to get into competitive colleges and win scholarships. Many children are taking care of younger siblings as well as trying to have a life for themselves.
A look at suicide data supports the claim that our youth are experiencing tremendous stress and strain. The problem is that we are not teaching our kids how to respond to life's difficulties in a healthy, effective, and long term way.
We must help our youth learn to face new situations, manage stress effectively, and meet challenges with confidence and skill. Even at a very young age, it's possible to help children recognize and build on their unique talents and gifts, a strategy that will serve them well into adulthood. We have concluded through our research that living resiliently can be learned.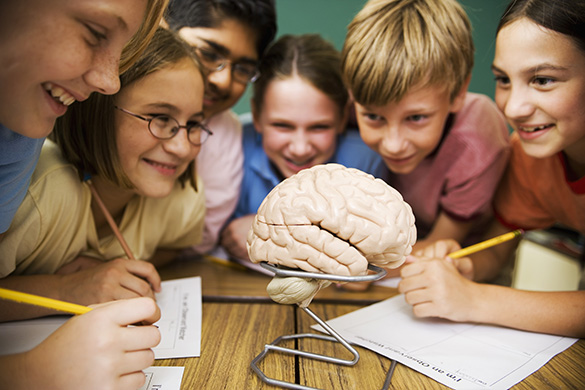 Frequently asked questions…
Q: Why do I need training?
A: The True Resilience for Youth and Teens programs are based on a unique model of resilience, which sets our programs apart from all other related programs. There are no available programs that apply solid research-based resilience concepts in the same way that the True Resilience for Youth and Teens curricula do.
It is unlike other programs you might have used to reduce bullying, depression, and drug and alcohol use in that it brings about fundamental and long lasting changes in youth to help them build their resilience capacity leading to good judgment, decision making, and a meaningful and balanced life. It is not a tactical or band aid approach to problems. Once the teacher/counselor fully understands the core characteristics of resilient people, the lessons can be easily tailored through examples to address nearly any problem requiring self-reflection and decision-making skills.
It is essential that teachers understand the resilience model and concepts upon which this program is based. We believe the most effective use of this curriculum is to help teachers build and strengthen their personal resilience first. Then we guide them to incorporate the characteristics of resilient people into other programs to help students integrate resilience into their lives.